A man who police allege was involved in a shooting murder attempt at Lakemba last month has been charged in a police operation targeting gun violence in Sydney's south-west.
Twenty-five people have been charged with a total of 42 offences as part of Operation Clampdown, which was established to investigate shootings in the region over the past two months.
The Lakemba incident – where police allege four men chased and shot Fairfield man Mark Shammo in the torso and legs – was one of 12 shootings in south-western Sydney across August and September, including five in public places.
The 23-year-old man was arrested while police were executing a search warrant at a Bankstown home on Friday.
He was charged with shooting with intent to murder, assault occasioning actual bodily harm, and breach of bail. He appeared at Parramatta Bail Court where he was formally refused bail, and is next due to appear at Bankstown Local Court on November 10.
Further arrests over the incident are expected.
Another two men arrested were in relation to a separate shooting on Stella Street, in Fairfield Hights on September 3, when a home was sprayed with bullets in a targeted attack.
The men, aged 28 and 22, were arrested at a home on the same street about 6.40am last Thursday. The arrests were made after detectives allegedly discovered prohibited weapons, including a ballistic vest, gel blaster pistol, replica pistol and a knife, during a search of the property last week.
The older man was charged with two counts of possessing an unregistered firearm-pistol and the younger man was charged with possessing a prohibited weapon without a permit.
They were granted conditional bail to appear at Fairfield Local Court on September 30.
Police have executed searches at 54 properties since the operation began on September 3 following a spike in public place shootings. Seven vehicles were also searched.
Officers allegedly seized 13 firearms, including seven pistols and a homemade firearm, as well as prohibited drugs, cash, an electronic stun device, knives, knuckledusters, ammunition, a ballistic vest, 380 false credit cards and 101 mobile phones.
South West Metropolitan Region Commander Acting Assistant Commissioner Peter McKenna said a number of arrests to date had been of people involved in the shootings.
« Our message to that hoodlum element, to those wannabe gangsters, or even career criminals, who want to commit violence in public places that we will come down on them very swiftly and very firmly because our number one priority is and always has been protecting the members of the community, » he said.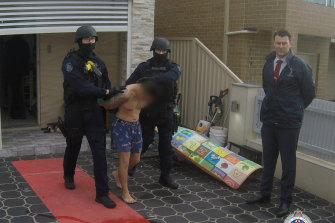 He said several of the shootings had been over interpersonal conflicts, drug-related or organised crime, but there was no ongoing threat to the public.
Police Minister David Elliott said he had no hesitation asking Treasury for greater resources should police require.
« Whatever resources they need me to get at Treasury I'll get for them because I've just had a gut full of the spike that we've seen, » he said.
Mr Elliott said the operation sent an unequivocal message to the perpetrators of gun violence that no one was above the law.
« Their reckless actions show a flagrant disregard for community safety and this government will not tolerate this vigilante behaviour, » he said.
« For the past week police have sent a powerful message to any person that continues to flout the law – you can expect to be arrested and you will be put before the courts. »
There were 222 non-fatal shootings in the 12 months to June 2020, a 30 per cent increase from the previous year, data from the NSW Bureau of Crime Statistics and Research found.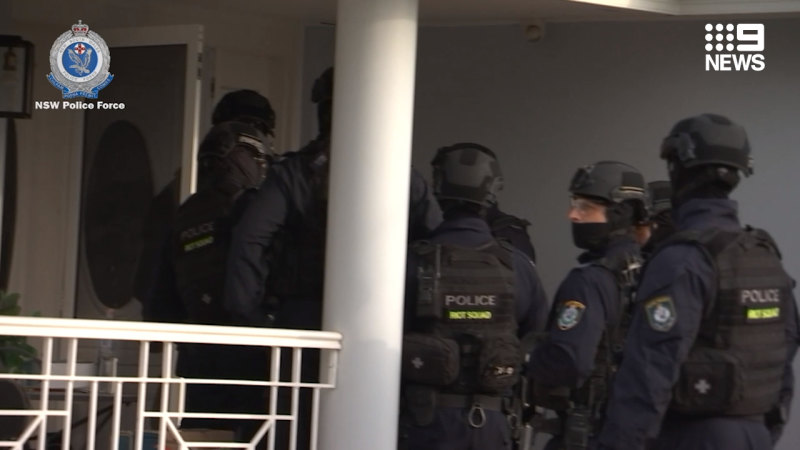 The biggest increases were in incidents of discharging firearms into premises – 50 in the year to June 2020 – and unlawfully discharging firearms –120 in the year to June 2020.